APPLICATION DEVELOPMENT MGR – 19-5927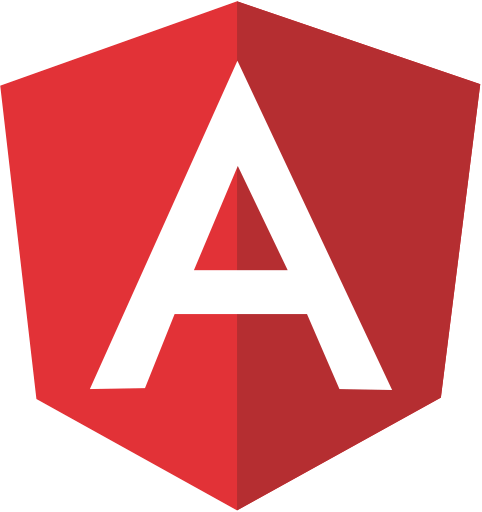 Description
Position Description
Seeking experienced Technical Lead to join  Angular Jobs Agile Servicing team. Primary responsibilities will be focused on supporting the digital transformation of Servicing applications. Through consultation and collaboration with the Chief Solution Architect, this role provides architecture, design, development leadership and guidance to the product team. Following Agile practices, guide the team through emergent design while staying within the boundaries of the defined architecture. Solid design, integration, and architectural patterns experience strongly preferred -- especially as they pertain to complex, enterprise-scale, transactional systems. Coach team members using powerful questions rather than authority, drive quality through continual improvement, foster collaboration in a team-centric environment, rely on experience and judgement to accomplish goals, exhibit strong communication and interpersonal skills, and think beyond the day-to-day activities to ensure big-picture objectives are achieved. Willingness to roll-up-their-sleeves and get-the-work-done, participate in code reviews, and mentor team members a must.
Job Responsibilities
Experienced Agilist who embraces and expands Agile practices through thought-leadership and integrating industry best practices Deep understanding and application of Agile approaches and techniques, such as XP, Scrum, Kanban, User Stories, TDD, Continuous Integration, Continuous Testing, Pairing, Automated Testing, etc. Assist in the definition of correct system architecture, guiding activities of software developers, and ensuring team takes ownership of overall solution quality; lead technical team members and "communicate in code" Demonstrate practices to write clean, quality, and testable applications that supports rapid delivery via Continuous Integration, Delivery, and automated deployments Ensuring overall solution quality through solid, automated-testing strategies, which include test-driven-design Creating and reviewing technical documentation and specifications, as necessary Identifying and unblocking technical risks Contributing to the successful completion of deliverables that deliver to our customers. Performing root cause analysis and helping troubleshoot technical issues Advising team members on standards, security requirements, methodologies, and processes Interacting and communicating with technical and non-technical audiences
Qualifications
Holds BS (preferably MS) in Computer Science or related field preferred 10+ years of software development experience with at least 5+ years in a technical leadership role Demonstrates developmental knowledge of coding, testing, supporting and debugging Shows deep knowledge and understanding of enterprise-scale platforms and architectures Possesses strong analytical, problem-solving skills and exhibits strong leadership skills Experience with CI/CD and DevOps best-practices preferred Able to interface with business partners as well as internal and external technical teams Can articulate business requirements and objectives and translate those into software development solutions Passionate about developing, configuring, connecting and integrating systems in a complex enterprise application environment. Grasps new technologies and can adapt to rapid shifts in priorities Self-motivated, self-starter with clear communication skills who thrives working in a team environment Experienced full stack development with as many of the following as possible: OpenShift/Docker/Kubernetes, Micro Services, Spring/Spring Boot, Angular, Relational Databases, REST, Source Control, Jenkins, VersionOne, JUnit, , SonarQube, Contrast, Splunk, Messaging Platforms, NoSQL Databases, Redis, Spring Batch/Integration, ELK Stack, Cloud Service Engineering
 a leading digital financial services company and a top 25 U.S. financial holding company offering financial products for consumers, businesses, automotive dealers and corporate clients. legacy dates back to 1919, and the company was redesigned in 2009 with a distinctive brand, innovative approach and relentless focus on its customers. has an award-winning online bank (member FDIC), one of the largest full-service auto finance operations in the country, a complementary auto-focused insurance business, a growing digital wealth management and online brokerage platform, and a trusted corporate finance business offering capital for equity sponsors and middle-market companies.
Business Unit/Enterprise Function
Angular Jobs organization is focused on supporting and improving the position of our industry-leading business franchises through cost effective, innovative Angular Jobs solutions, as well as overseeing critical functions that enable the day-to-day operations of the entire Financial enterprise. Angular Jobs is also responsible for the administration and execution of information protection, disaster recovery and Angular Jobs risk management.
Total Rewards Information
compensation program offers market-competitive base pay and pay-for-performance incentives (bonuses) based on achieving personal and company goals. Plus, we have a flexible paid-time-off program including time off for volunteer opportunities.  Total Rewards Program is designed to enrich your life at work -- and outside of it and includes:
Industry-leading 401K retirement savings plan with matching and company contributions Wellness program encouraging healthy living with financial rewards Flexible health insurance options including dental and vision Pre-tax Health Savings Account with generous employer contributions Pre-tax commuter benefits Other work-life integration benefits including parental and caregiver leave, adoption assistance, backup child and adult/elder day care program, child care discounts, tuition reimbursement, LifeMatters® Employee Assistance Program, subsidized and discounted Weight Watchers® program and other employee discount programs
 an Equal Opportunity Employer
We extend equal employment opportunities to qualified applicants and employees on an equal basis regardless of an individual's age, race, color, sex, religion, national origin, disability, sexual orientation, gender identity or expression, pregnancy status, marital status, military or veteran status, genetic disposition or any other reason protected by law.
Security Clearance Required: No
Visa Candidate Considered: No